Point of Care Ultrasound Imaging
We offer real-time ultrasound imaging to help assess and treat diastasis recti abdominis (DRA) & pelvic floor symptoms.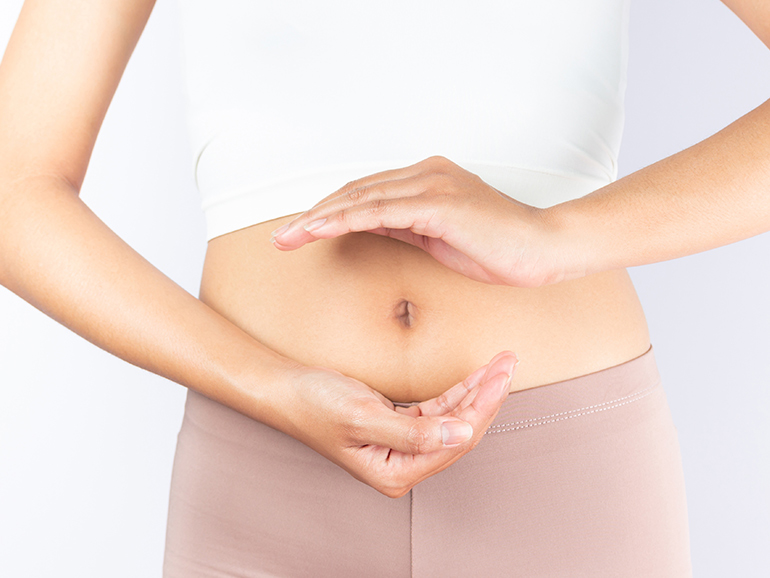 Many women feel unable or unsure how to contract and relax their abdominal and pelvic floor muscles properly, especially after childbirth or if they struggle with pelvic pain.
Ultrasound imaging is a safe, non-invasive biofeedback tool that can help assess and treat your abdominal and pelvic floor muscle symptoms. It allows us to visualise your abdominal and pelvic floor muscles working in real-time to help improve their strength and function.
The conditions we commonly treat with point of care ultrasound imaging include:
Stress & urge incontinence
Pelvic organ prolapse
Pelvic floor and abdominal weakness or overactivity
Pelvic pain
Painful bladder syndrome
Interstitial cystitis
Pelvic pain
Pudendal nerve problems
IBS and constipation
Alternative to an internal pelvic floor assessment
"
"Kathryn is extremely knowledgeable and really reassured me during the appointment, I came away feeling positive about taking control of my pelvic floor, getting back into running and feeling confident! I'm looking forward to my next appointment with Kathryn and working with her to achieve optimum pelvic physical health!
Kathryn is warm, professional, and as a mum, she just gets it! I couldn't recommend her highly enough."
Lucy Hannington